Innovative Solutions for Traffic Safety
NOKIN Traffic Equipment Co., Ltd. is a renowned manufacturer and supplier of road safety equipment, specializing in the production of various traffic safety products. With a strong reputation in the industry, NOKIN is dedicated to providing high-quality solutions to enhance road safety and improve transportation infrastructure.

The company offers a wide range of products, including solar road studs, reflective road markers, traffic signs, lane delineators, and other innovative traffic safety devices. NOKIN's products are designed to meet international standards and are widely used in road construction, highways, bridges, tunnels, and urban development projects around the world.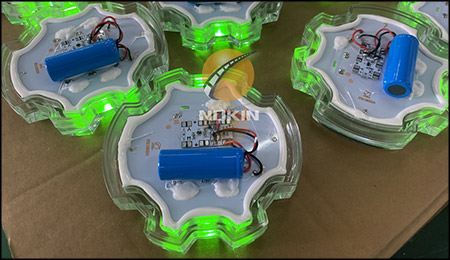 One of NOKIN's notable offerings is their line of solar road studs. These road studs are equipped with solar panels to harness sunlight during the day, storing energy in built-in batteries. At night or in low-light conditions, the road studs emit bright and highly visible LED light, providing clear guidance to drivers, enhancing road visibility, and reducing the risk of accidents.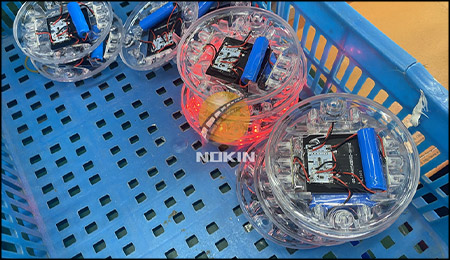 NOKIN takes pride in its commitment to product quality, innovation, and customer satisfaction. They employ advanced manufacturing techniques and rigorous quality control processes to ensure the reliability and durability of their road safety products. Additionally, NOKIN continually invests in research and development to stay at the forefront of technological advancements in the field of traffic safety.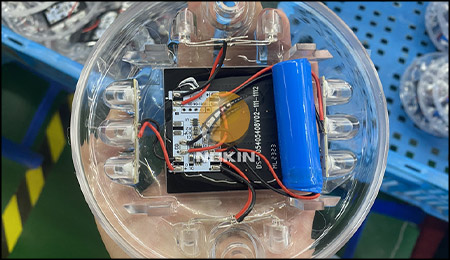 With a focus on customer-centric solutions, NOKIN provides comprehensive support, including technical guidance, customization options, and timely after-sales service. Their dedication to customer satisfaction has earned them a strong reputation among clients worldwide.
Overall, NOKIN Traffic Equipment Co., Ltd. is a leading manufacturer in the traffic safety industry, known for its high-quality products, innovative solutions, and commitment to road safety.